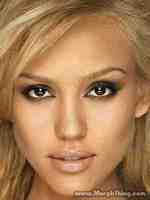 For the beautiful people in the world - inside & out!
Come on in & chat or thumb away to your hearts content.
Girls; Invite the coolest guys you know and then ask them to invite the coolest girls.....this way the herd will grow like crazy - Hopefully!
Rules? - We don't need no steenkin' rules! - just no fighting - security is on the door!