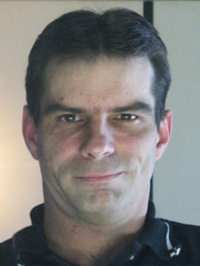 Jon McMullin
Jon is resting among the stars February 15, 1970 - July 30, 2008

Confirmed via the Royal Candian Mounted Police (RCMP), Rocky Mountain Funeral Home, and Nordegg Lodge.

Jon passed away Wednesday in an accident. He fell into an abandoned coal mine while hiking with friends in Nordegg, Alberta. He died on July 30th at approximately 4am MST from a 60-100 foot fall landing. His other two friends are unhurt.
"jon was my only brother, it is getting hard telling this story too all his human pets, but i will tell it once more, jon fell tragically from a mineshaft cover building in nordegg alberta, where he was setting off fireworks with some friends, he fell 60 to 100 feet and ws killed on impact with the ground, his friend ran 4 kilometers for help but it was no use , next sunday at 2 pm we will put jon's ashes to rest in Nordegg Alberta, he is being cremated today , can you tell this to all his pet friends cause it isn't getting any easier for the family, with 300 people we dont know asking questions all day, my brother was a very loving person and im sure he will live on in our hearts forever." - Jeff Allen La Fortune (Jon's brother)
Jon will live on in our hearts now. Service will be held on the 10th in Nordegg, Alberta. A celebration of life will be held the following week in Nanaimo, where Jon grew up.