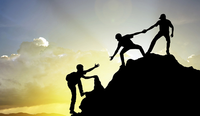 HUMAN PETS SITE INFORMATION HERD

This herd was created to share information about Human Pets, how to play the game, rules of the game and general knowledge of the site.

This herd is an open herd available to ALL members to access. As long as someone does not cause any drama, they will be allowed to stay in the herd.

It's a place where you can feel free to ask questions, help one another if you happen to know the answer to a question, and to meet other users.

There have been two other information herds in HP, however one became dormant when the herd leader left HP many years ago, and the other one, while also somewhat dormant, flips between being an open and private herd, therefore we felt the need for an open information herd where all are welcome.

Please feel free to share your knowledge and ideas and help us make this herd, and Human Pets overall, a more enjoyable experience for everyone.