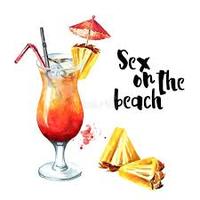 Welcome to Sex on the Beach - Cocktails and Fantasies!

The rules are very simple....

Post 30 posts (two pages)
Thumb to the back of the herd
Clear anyone on 5
Post in topics who you have cleared
No UTD allowed - wait for your turn to post again before thumbing
No need to notify.
Make drama, get banned

Remember, the drinks are free and fantasies are encouraged.