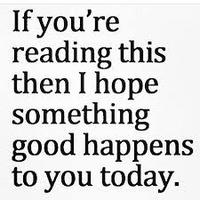 Welcome to the happy medium thumbing herd for all those who find 30 to be a bit inadequate, but don't always have the time for hundreds. For every success story there is always a recipe – please follow it carefully and let's love spreading the love :)
RECIPE
INGREDIENTS

A scoop of concentration
A dash of speed
A pinch of patience
A cup of courtesy
A bucket of love
60 wiggles of your choice
A number of nimble fingers, as many as you need

METHOD

Add courtesy, concentration, love and patience together and mix well.
Post 60 lines (4 pages) of wiggles with nimble fingers.
Thumb all other wiggles on all the other pages to the end.
Delete everyone on 4 and notify them accordingly.
Post a note in the C/N topic to confirm who you have notified and who is on 3.
Leave with a smile and come back soon.