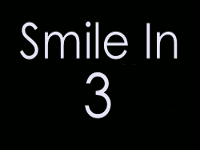 JOIN TO SHOW AN INTEREST IN
GETTING YOUR PIC MADE BY ME.





Let me animate you with morphs and blinks
and color astounding effects to dazzle and delight.
Enhance the peoples view of you anywhere
you post your amazing digital photograph(s)
manipulated by my tender touch right here at...


THE PHOTO BOOTH


* I USE THE PICS FROM YOUR PROFILE PAGE, UNLESS OTHERWISE OBTAINED *

~ SCHEDULE AN APPOINTMENT BY MESSAGING ME ~
*~~GET MANIPULATED BY MY TENDER TOUCH~~*

FIRST: Choose which type of photo from choices below.

BlinkShot for 100,000pts(TIPs)
Morph for 125,000pts(TIPs)
Combo Special for 150,000pts(TIPs)
Personal for 250,000pts(TIPs)
or
*~ SHOCK THERAPY SPECIALTY AUCTION ~*

SECOND: Create an account by making a new topic entitled with

your first name followed by "TIPs" like this, "Jane's TIPs"

THIRD: Buy the bank notes from my shop that match your TIP total.

FOURTH: Place those bank notes in your TIPs account.

GET BANK NOTES!