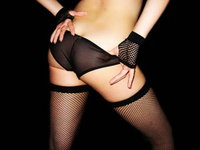 ♫The way you shake it, I can't believe it
I ain't never seen an ass like that
The way you move it, you make my pee pee go
Doing, doing, doing♫




okay, so here's the low-down..
this is quite obviously...a nice ass contest.
if you think you have what it takes to shake that ass, show us.
both men and women can join.
we greatly accept everyone :)


please keep it clean (if asses can be clean...)
so we dont have to make this adult.


Prizes:
1st: 500,000 Points
2nd: 250,000 Points
3rd: 100,000 Points

Go see SAAD to get your voting coupons.
Ask ME for a topic once you've posted your picture, so people can vote for you.

RULES:
*No 'shopping*
*No full-out nudity*
*No voting for yourself*
*You can't just lurk around and not vote*

Whoop! Whoop!