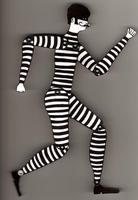 Led by Psy99 | 35 members




Hi, I've decided to create this herd to act as a petition to have a change to this game implemented. The reason is pretty simple. We are all here to have fun. We all have an equal start here and yet there are those who take advantage of one another in what are sneaky ways. ~~~ ~~~ ~~~ ~~ ~~ ~~~~~~~~~~~~~~~~~~~~~~~~~~~~~~~~~~~~~~~~~~~~~~~~~~~~
RECENTLY IT CAME TO MY ATTENTION THAT WHEN A PERSON IS SUSPENDED FROM PLAY THEY STAND THE CHANCE OF LOSING ALL OF THE POINTS THAT THEY HAVE EARNED EVEN IF THEY ARE WELCOMED BACK AFTER WHATEVER FORM OF INVESTIGATION THE STAFF DEEM NECESSARY. WHILE NO ONE IS QUESTIONING THE VALIDITY OF BEING ABLE TO LOOK INTO A PLAYER'S PRACTICES, WE ARE FAIRLY WONDERING WHY SOMEONE WHO IS WELCOMED BACK AND CLEARLY NOT A CHEATER WOULD THEN BE PUNISHED THROUGH A LOSS OF ALL THE POINTS THAT THEY HAVE EARNED. WHAT ON EARTH DOES THAT EVEN MEAN? WHY IS IT ACCEPTABLE? THAT JUST ISN'T RIGHT. PLEASE HELP IN DEMANDING THAT IT NOT BE ALLOWED TO HAPPEN AGAIN AND THAT THE PERSON(S) WHO HAVE SUFFERED SUCH LOSSES WITHOUT GOOD REASON BE GIVEN THEIR POINTS BACK. THANK YOU.
For fun sake, please sign this petition if you agree that items should be fairly priced and labelled. Thank you! .....