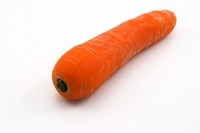 Led by bubba | 28 members
The carrot
1 a tapering orange-coloured root eaten as a vegetable 2 a cultivated plant of the parsley family with feathery leaves, which yields this vegetable
3 an offering of something enticing as a means of persuasion with allusion to the proverbial encouragement of a donkey to move by enticing it with a carrot.

I don't have a good description, so I took that from the dictionary. This is a place to share and explore interests, chat, get to know each other and make friends :)
There is also a thumbing section with very simple rules: post 4, thumb until the end, then clear and notify the last person (regardless of thumb count). Only post one set of 4s and repost when you are notified. The number of thumbs will increase/decrease based on people's participation.
~~~~~~~~~~~~~~~~~~~~~~~~~~~~~~~~~~~~~~~~~~~~~~~~~~~~~~
*This is to honour our dear founder* Jay you can delete it once it has over-amused you! <3 Lisa (OK! I couldn't find any other carroty song except for this one!!)