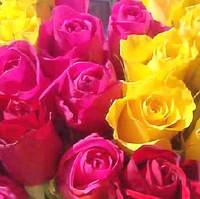 1. Thumb the herd upon entering, then you may post your 15 posts. You may post another set of 15 if there's 2 other people who have posted after your previous set.

2. Only 4 sets are allowed unless one of your sets reaches 10 thumbs, then you may post another set.
(no comments stating "thumbing then posting" or "cleared and notified" necessary)

3. Please be sure no one is posting before you start posting yours to avoid all collisions.

4. If there is a maxed user please admins delete them and notify them that they can re-post after reset.To save the herd from clogging up.

Lets make this place an easy access and for all to enjoy, you never know you could make new friends in here as well!

Happy posting and thumbing to all :) please pass the word around to all your friends would much appreciate it !!!!!