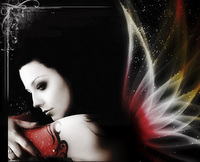 One of my pets & dear friend, Christopher Pereira has taken thumbing to the next level. This is Not Swarming!

His process has speeded up thumbing time and maximized points. You are making big points for little work. But we do have some requirements. We ask that you disable your members sign. This defeats the concept of the herd. It is important that you know the difference between "Herd Talk" & "Herd Discussion".
Please read the rules!!

1) Post down in "Herd Talk" that you are here to thumb.

2) Thumb each "Topic," if a topic has reached 6 you do NOT have to thumb it. Please start the thumbing from the top topic working your way down.

3) When you are done thumbing, refresh the screen to see if anyone else has posted anything & then post down in "Herd Talk" that you are posting.

4) To post you are going to create a new "Topic."

Topics will be titled as follows:
A1, A2 and so on. We will do this all the way to Z, then start all over again.
There should not be anything above 6 until we up the amount of thumbs allowed.

5) This statement needs to be copied & pasted in each new "Topic."
THUMB ALL 10 PAGES PLEASE. WHEN YOU THUMB ME TO "6" PLEASE NOTIFY ME :) I WILL CLEAR MYSELF AFTER BEING NOTIFIED OR THE ADMIN WILL CLEAR ME. (Copy this and paste onto your Herd topic)

6) Notify the person that you thumbed to 6! And please post it down in "Herd Talk" too so we know the person was notified.

DO NOT:
*UTD- there will be NO UTDs in this herd!!! Period!

*Post in someone elses topic!! This moves things around and there is no need to be posting in anyones topic!

*Post first!! You should be doing your thumbing first!

*Post gifts or pictures in the topic section. The purpose of this herd is for thumbing to be easier with less scrolling.

*Post before you delete your old post!! Please be sure to delete your old post before posting again.

Happy Thumbing!!!