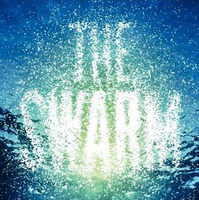 THIS IS A 1/50 SWARM and thus the following is all that is required:

1. Post ONE (1) thumb as soon as you enter THE SWARM.*

2. Thumb everyone's posts until you first encounter a thumb at 50 points, (or more likely your thumb takes their post to 50 points)

3. Clear that ONE (1) thumb and notify that SWARM member and leave.

*Note that NO T/P (Thumbing and Posting) or C/N (Cleared and Notified) posts are required nor are in fact allowed.

RECRUIT, RECRUIT and further RECRUIT!! THE SWARM will require you to RECRUIT diligently for it to improve in function but WILL guarantee a very rapid 500 point gain per visit once we hit critical mass. RECRUIT, RECRUIT, RECRUIT and lets SWARM!!