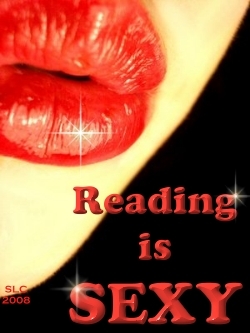 "We need to make books cool again. If you go home with somebody and they don't have books, don't fcuk them" ~John Waters

We are an ACTIVE group of book lovers, readers, writers and other sorts of bibliophile and literati. Book Babes and Bibliophiles welcomes book discussions, debate, quotes, recommendations, suggestions and day-to-day chat.

Join us in the fun!


No Spamming. Thumbs are appreciated.






Hello, my name is Hamlet :)


Hamlet will keep you company throughout the day. Watch him run on his wheel, drink water, and eat the food you feed him by clicking your mouse. Click the center of the wheel to make him get back on it.