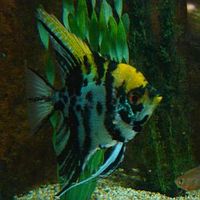 Summary: Mark; Thumb 500 ; Delete 50 ; Spam 50 ; receive 500
===================================
The Rules are simple:


1) Post a marker
2) Thumb the herd back until you've given someone their tenth thumbs.
3) Delete the 50 thumbs of someone who is at ten thumbs (normally the person you've just given the tenth thumbs to)
4) Post their name, saying you deleted them
5) Message them, so they know they can post again to Rigg's Menagerie Mutual Thumbs. (Including the name is important!) :-) *
6) Keep thumbing to the end, thumbing underthumbs
7) If you get any underthumbs, please let me know
8) Add 50 spams (that's 50 spams)



Optionally you can:
9) Thumb the herd in between full Thumb, Delete and Post-ing (TD+P) runs. If you thumb in between TD+Ps, leave a marker. (I'll generally try to housekeep so each person only has one marker on the list at a time.)
10) Delete another run at 10, & then post to say you have. (So you get a 10 thumb bonus for being so public-spirited)
(repeat number 10 as often as you want)



* This rule, thanks to Cat.