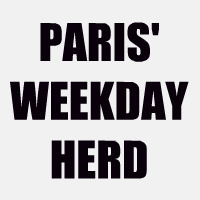 Please leave the link to your herd in the discussion topic so that I may RTF~


I POST 300 COMMENTS ON WEEKDAYS HERE. FOR WEEKENDS, MY SPAMS ARE HERE. If you want to exchange thumbs, please message me and let me know after you have thumbed.

If you wish to exchange larger amounts, I have a herd where I spam 50 pages every two days -- °[ The 50 pages Daily Herd ]°. Please read herd announcement before you start thumbing! Thanks!


Priscilla Tan
|
Create your badge