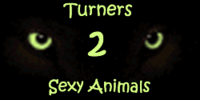 SOON TO BE THE BIGGEST HERD ON HUMAN PETS !
.
.
Same rules apply... NO SPAMMING! and NO RACISM or NO BULLYING!
Apart from that, anything goes....
.
.
.
.
THIS IS THE LINK FOR HERD 3
http://humanpets.com/herdProfile.php?hid=26364
.
**** PLEASE NOTE, WE ARE STARTING A NEW COMPETITION IN THE TURNERS SEXY ANIMALS!!!
.
THE IDEA IS, YOU ALL EMAIL ME A PHOTO OF YOURSELVES WHEN YOU WERE A BABY, THEN I WILL PUT THEM ALL IN A DOCUMENT AND YOU ALL HAVE TO GUESS WHICH BABY IS WHICH HERD MEMBER!!!
.
TO ENTER YOU NEED TO PURCHASE A GOLDEN TICKET FROM SARAH'S SHOP AND PUT IT IN SARAH'S COMMENTS...AND THEN I WILL GIVE YOU ACCESS TO THE COMPETITION HERD, WHICH HAS MY EMAIL ADDRESS TO SEND PHOTO TO... I WILL TELL YOU WHO THE PICS ARE OF, YOU JUST HAVE TO MATCH THEM WITH THE PHOTOS!!!
.
ENTRY FEE IS 2500 POINTS, WINNERS PRIZES DEPEND ON NUMBER OF ENTRIES!