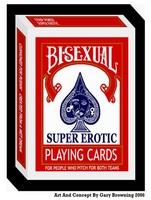 This herd is for all the lovely Bi sexuals on human pets.
For us to talk about being bisexual, the stuggles, the sex and whatever you wish.(within reason)
All bisexuals aloud, we'd love to have you. Please post and make new friends! No random advertisments please or crude humor including sexual.