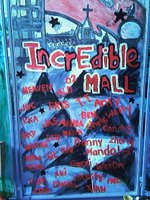 Been joined to a Singapore herd that is abandon over time? Want to join a herd that is active? Filled with fun people of all kind? Have loads of laughter and silly talks?


This mall is located just a click away from everyone's heart.


What are you waiting for?
A different shopping experience you ever had...


SEEING IS BELIEVING!


Sorry folks from other countries, im trying to keep this herd as local (or regional) as possible, so I have to reject some request!


Join us at our peak hours:
------------Weekdays------------
>> 9:30am to 6pm


------------Weekends------------
>> Depends on your luck as the peak hour is not fixed!


From the management of [ Incredible Mall ], We wish that you have a pleasant time here!!