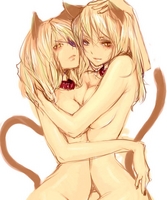 For the Thumb Lovers, the Kittens who love their kitty licked, & the Lickers who love to lick the Kitty!
Thumb me and I'll Thumb you back! MeOoooW! (Please leave your link)
I'm always looking for Loyal Thumbers! So please feel free to join my herd & thumb me! I ALWAYS RTF! ALWAYS!!!